Paul Rees on why he can and does prepare ironmongery schedules
"An ironmongery schedule developed at the outset assists to create a more user-friendly building. Had we left it to others we wouldn't have achieved what our client wanted"
Getting the basics right has to be the starting point of pretty much everything, right?
I believe those who design buildings should have an understanding of how their buildings could be constructed while designing them and not leave it to others, either in their own office or other consultants,
"to work it out". Yes we must all work together, after all that's what a team does, but it shouldn't
be without the input of the person whose concept is being developed. I appreciate this becomes more difficult on larger projects when, for many reasons, it's not always practical.
However, I've seen too many instances where poor design or detailing has diminished the architectural impact or use of what otherwise is an appealing building. I've also been confronted with drawings by others where the design is flawed in a variety of ways.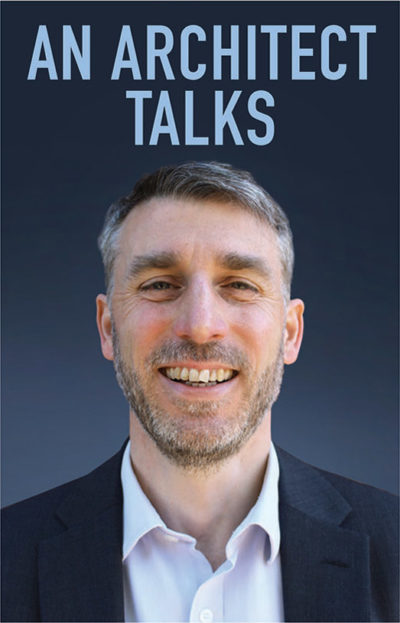 Setting the bar
My first experience working in an architectural practice after graduating set the benchmark by which I measured other practices and laid the foundations for how I practice architecture today.
A small practice, I was given responsibility for a lot of the smaller projects while assisting the partners on several of the larger projects, in both drawings and contract administration. This taught me the basics of design and construction especially when seeing them first hand on site, including the benefits of well detailed information. After all, if you can't design and detail a simple building, how can you a complex one.
Carrying this strategy throughout my career has led to including wider aspects which many may think not so relevant, such as preparing ironmongery schedules. It's more often than not the architect who has the holistic understanding of a project, especially the design, and therefore the one who knows best what is trying to be achieved when the building is in use.
Schedule from the start
So whether it's an exit strategy, or integrated use of multiple spaces through hold-open devices, an ironmongery schedule which has been developed along with the design at the outset, rather than as an after-thought, assists to create a more user friendly building. It can also help reduce one problem scenario we all regularly see in the built environment; wedges holding open doors with self-closing devices attached, if not many others.
There have been numerous occasions when we've met with ironmongery representatives to incorporate their experience within the 'design team' and review their proposed alternative schedules, which have resulted in varying numbers of amendments following a detailed discussion of the project so they can fully appreciate our objectives. Had we left it to others to prepare these schedules without our input, we wouldn't have achieved what our client wanted.